Suikoden is a love role-playing game (RPG) released by Konami for the Sony PlayStation consoles back in 1995. It was very popular and attracted a lot of games especially in Japan. The Suikoden series has a lot of individual games based on different themes like Mystical crystals, revolution politics, corruption and many more.
Till this date, Konami has released five main titles for the Suikoden series, but we haven't heard from Konami about the Suikoden 6 release date for a long time. There are already few rumors but will Konami release a new game in the Suikoden series? Let's find out.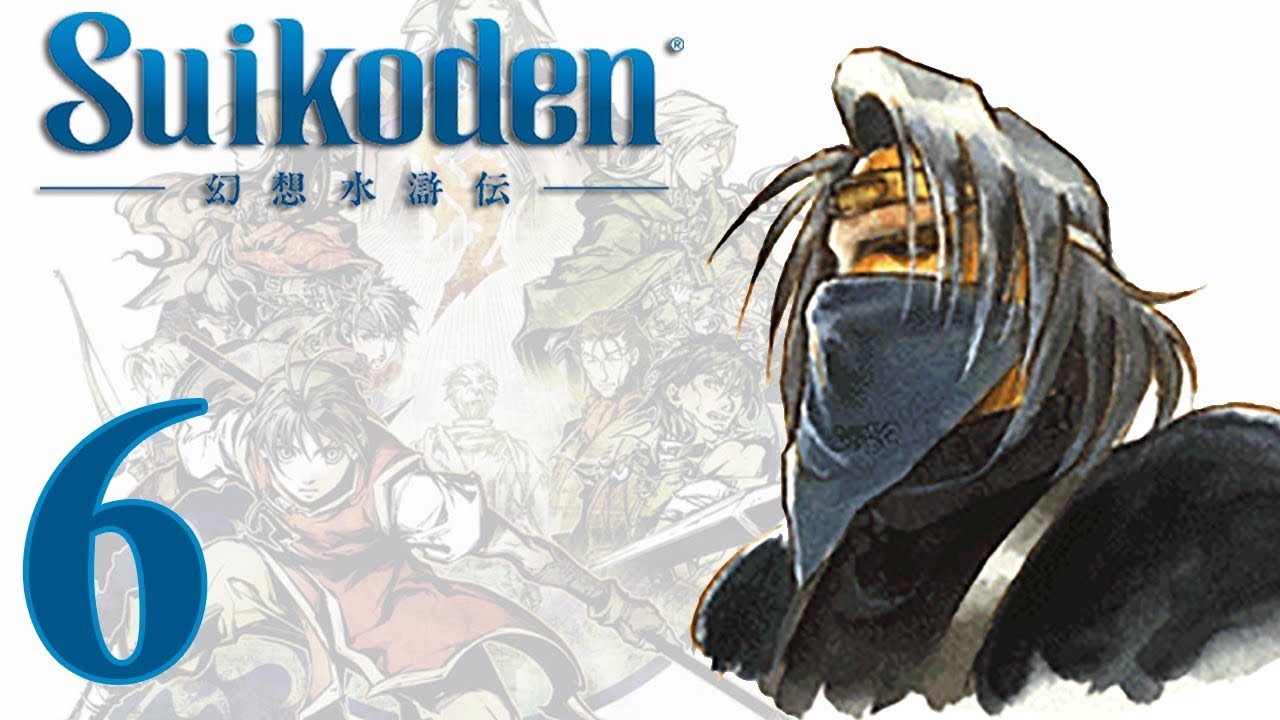 Konami also announced back in 2016 that the company will stop developing console games and will focus on Mobile gaming as it was much popular in Japan. This also leads us to believe that this was the end of Suikoden series and it also resulted in Revival movement were fans of the Suikoden series around the world and fight a losing battle. Konami and other Japnese studio are not getting any profits from console gaming these days as much they would get from portable handheld gaming like mobile games.
What happened to Suikoden?
The first Suikoden was released at the end of 1995, and it was never intended to be a series. It wasn't after the initial success it had in Japan and partially in the entire world that the team under the command of Josh Atacama Yama decided to make a second game Suikoden 2. Suikoden was also released for Microsoft Windows and the Sega Saturn in 1998, but neither of this version made it out of Japan.
The Origin
We all know that the series is loosely based on the classic Chinese novel Water Margin – 108 heroes of the marsh, also translated as Outlaws of the Marsh, Tale of the Marshes, All men are brothers, Men of the Marshes or The Marshes of the Mount Liang.
It was one of the four classic Chinese novels allegedly from the 14th century talking about the 108 outlaws that want to create an army. However, Murayama has said that the games are not based on the novel, but instead, he and his team took the main idea from it as him being influenced by it.
Going back to Suikoden it was a successful RPG simply because it was just so different from your everyday RPGs back in the mid-90s including the building of an army the strategy battles and the duels. So many great ideas this game turned out to include that the interest from the general public suddenly went on higher demand for a much better game. We say this because the first weekend was just too short and not as complete as other RPGs according to critics.
Suikoden 2 released Date after three years
When Konami heard about all of this they immediately asked Murayama for a Sequel but back then Final fantasy seven was coming out so how is Konami going to compete with this? Which a much better game of course, but this we all know, never happened. Final Fantasy 7 nailed the world and Suikoden approached the Oblivion, Suikoden 2 was released three years later after the first Suikoden in December 1998.
Story-wise it three years after the events of the first Suikoden but with a different character, different plot and in a new part of the world. Its called classic nowadays and is considered by many as one of the best RPG ever made but back in 1999.
When it was released in North America and 2000 in Europe, even though been successful other RPGs completely over shattered it and the initial sales were considerably dropped which turned this excellent title into a limited print run, this is the reason why this game is one of the most expensive out there as of today.
Suikoden 1 and 2 Visual novel released
Well, between 1999 and 2001 a new Suikoden team and Konami released two visual novels that will be a spin-off of Suikoden 2, they were called Suika Gaiden, two volumes were made for PS 1 ( PlayStation 1 ), but none of them was released outside of Japan. Time went on, but Konami didn't give up so in 2002 the third Suikoden Came out for the PS 2 ( PlayStation 2 ). Instead of having a silent protagonist this time the game was divided into four protagonists, three of the main character with names and personalities and one that was entirely optional.
It was a commercial success and met with exceptionally positive feedback from critics from some part of the world. We say some part because these games were only released in Japan and North America, again not in Europe and this was the only tip of the iceberg as to why the series merits downfall several years later.
Petitions for releasing Suikoden 3 in Europe.
Later it turns out Konami didn't want to release the game in Europe because of an exceedingly stupid reason – all the games had to be fully translated to the respective languages and only releasing the game in English was not an option.
This was the turning point of the series, Suikoden 3 was the last Suikoden made by Murayama in his team which back then included Mickey Higashino in the music department nevertheless. She left on maternity leave that's all we know have left us with music for Suikoden 1 and 2 and Suiko Gaiden 1 and 2, but Suikoden 3 music was, however, was composed mainly by a different member with the help of Wakame who had previously worked with Higashino as well.
Anyways the point is that Murayama left only stating that the ten-year contract with Konami with which has started back in 1993 had officially ended no other explanation was given, and his name was taken out from the credit of Suikoden 3. We all know what happened when the author of the series leaves the game, franchises tend to fail or go into some series outrages changes that always tear or tear the fan base apart.
Suikoden 4 released and failed
So since Suikoden 3 has been successful, Konami didn't waste any time for publishing Suikoden 4, also for the PS 2 ( PlayStation 2 ) but now made for the three by diffusion of the remnants between the original Suikoden team and the Suiko Gaiden team. It was released in 2004 in Japan and the following year now in both Europe and North America.
This game was now directed by Masa Dukey Tsuruta and written by the artist of first Suikoden Junko Kawano. She had never worked on any other Suikoden game before other than the first one, and now she was in charge, in any case. We all know what happened, Suikoden 4 was a massive failure outside Japan.
It also spawned a spinoff called Suikoden Tactics which Junko Kawano worked on also for the PS 2 ( PlayStation 2 ) but now as the name implies there was a strategy RPG and all this happened in the following year 2005.
Downfall of Suikoden
Soon after realizing that Junko Kowane wasn't good enough, Konami asked for help from Hudson Soft so in 2006 with Hudson's help the world finally met Suikoden 5. The same team worked on the game and not new people were leaving it having recruited Mickey Hoshino again for Cooperation with the Music, So we all know this was a great game right?
In our opinion, it was the best Suikoden has ever made. The game was an absolute failure when it first came out. Everybody was disappointed with the three most important things. First Murayama was gone. Suikoden Foreign tactics were not well received and the Suikoden 5 taken too much time in developed. Well, it had even started before Suikoden 4 and was going to be a Spinoff, thankfully it became what we know.
Konami's Last Attempt to release something out of Japan
In 2008, Konami released another Spinoff, one year later in Europe and North America. The same people still made it but switching roles and ending up once again with a massive mess of new names popping up on credits.
Hudson Soft was also not involved with these games so a new Suikoden Game for a Console which wasn't from Sony. It was well-received, but people knew it from Suikoden Tactics that this was yet another Spin-off, So they were more forgiving enjoying the game wondering why the hell this was released for the Nintendo DS and not for the PSP, etc.?
The delay of Suikoden 6 Release Date
Now fans were patiently waiting for the Suikoden 6, Suikoden the Women Web of a century was released in 2012. People wanted Suikoden for the PSP but guess what? Only in Japan. It came for Sony Consoles Screwing Fans again for keeping them waiting for Suikoden 6.
Now it's 2018, and we still don't have Suikoden 6 or Suikoden 6 Release Date, and it did fail actually. Suikoden is probably never going to come back. They released even more Spin-off than the main titles which were out there, Konami's fault considering They have been making from the past few years won't surprise anyone. Risky attempt to create something new and failing too many spin-offs.

Final Verdicts
Now we think this was all pretty much sums up of what happened with Suikoden and their team including disputes among them; regardless it was still one of the greatest franchises of all time. The beloved series has left us with no explanation in other word we can only speculate on what happened with the series and should not think much about the Suikoden 6 Release Date.
Suikoden 6 Release date
Konami isn't generating enough sales to keep the investors interested, being a AAA brand this is very important. A while ago their marketing team revealed that Suikoden is currently not the most significant source of the profit and sales that the company is getting. Out of 5, only three versions of Suikoden has done decently regarding sales, and the other two didn't stand out well.
Konami is also not known for selling the IP of their Titles to other companies so the battle by the fans for the new version of Suikoden might slip out of Konami's radar and the fans might be left disappointed. Konami made no confirmation till now, so we also don't expect it to be released any sooner. If you love role-playing games like the Suikoden, then you can try other game titles as well. There are a lot of games these days by a different studio which you can try right now. Any further information about the Suikoden 6 release date will be updated here.
Suikoden 6 Alternatives
Now let's forget Suikoden 6 Release Date and move on to other games as there are a lot of quality games out there nowadays.
Radiata Stories
Released in 2005 for PlayStation 2, the story of Radiata is somewhat similar to Suikoden with different fight strategies. Radiata Story also offers 176 characters and based on user's decisions. Radiata is found on the war between human and nonhuman much like Suikoden, and we hope you will like it too.
Chrono Cross
Released for PlayStation 1 back in 2000, Chronos cross is loosely based on a visual Novel "Radical Dreamers." Just like Suikoden Chrono Cross features 45 playable characters. The battle system of Chrono Cross will also remind you of Suikoden where few characters work together to build a powerful army and overall as a stand-alone game Chrono Cross is equally as good as Suikoden.
Skies of Arcadia
Released in 2000 by Sega for PlayStation 2, Dreamcast and Gamecube, Skies of Arcadia much resembles Suikoden 4 when it comes to Fascinating Worldbuilding. The battle system is also similar. The world of Arcadia is also vast and requires exploration if you like such games then the Skies of Arcadia is for you.
Final Words on Suikoden 6
So what do you guys think? Will, we ever get a new Suikoden, or It's Release Date by a different team or by a different company or by Murayama, the man behind Suikoden himself if he decides to come back!. Who knows, all we have to do is to don't lose hope maybe it will happen one day, and we will get a Suikoden 6 Release Date. Till then you can try some other RPGs games which we have already listed above to let you forget about Suikoden.