Will there be a Suikoden 6?

Are you aware of the game Suikoden series introduced by Konami? Well, if you are someone who is a big fan of role-playing games then you should have also known about this game. Its first game was released on the PlayStation in the year 1995. It has very compelling gameplay and with the help of it, the game attracts various gamers.
The series of this game have had 5 instalments till date and the fans are eagerly waiting for the 6th one to be launched since it is long due now. The fans have now become irritated and many of them are already wondering what the series is dead and it will not release its new version. It seems that Konami is not paying attention to the rumours and it has also not yet made any official announcement that they are going to launch the sixth part of the series or not.
Its part 5 was released back in 2006 and now it has been 13 years since the production house has made any new update about the release of the next part of the series. The investors thought that Suikoden 2 was not able to give expected profits to them but was still liked by its fans. This may be the possible reason of why the producers are not willing to release its next part.
Some fans have already believed that the series has reached its end and they have all hopes that there will be an introduction of the sixth part to the series. They are waiting for something more exciting that Konami might be up to. A lot of flak has been received by Konami that they cannot sell the IP to another company and it is not certain whether they will do this in future.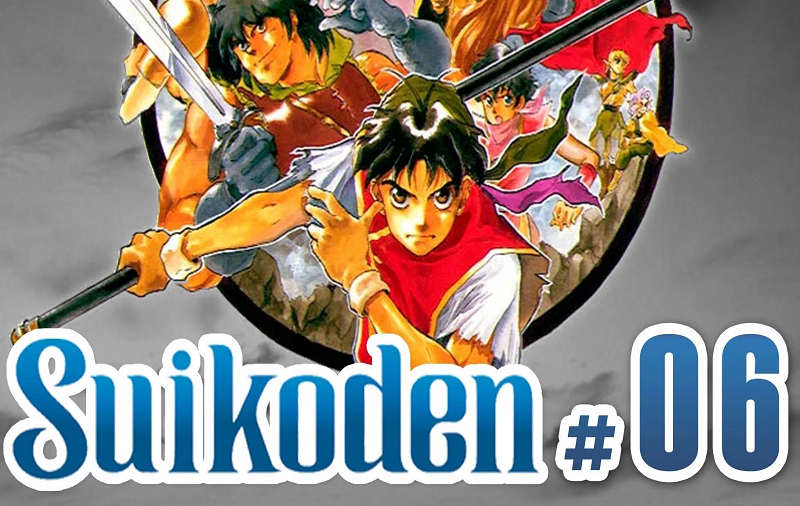 The revival movement is still on between the fans and Konami and the most interesting thing is that you can also be its part. Well, there was an official announcement made by Konami in 2016 where they made it very clear that they have been focusing more on mobile games rather than making console games. Mobile games are very popular in Japan and the people there seem to enjoy mobile games more than PlayStation. Therefore, companies are now making a switch too and are focusing more on things that are liked by people. Konami and other Japanese gaming studies have concluded that mobile games are more profitable than console games. They are more lucrative as well, which is why they have made a quick rollback.
Release date update of Suikoden 6
Fans are easily criticising Konami but it should be understood by the public that they alone are not at fault. They are a big company and big companies like them need to earn huge profits so that they can survive in such a competitive world and they cannot find Suikoden much profitable. AAA games need a huge investment of money and time and if the company feels that they are not able to get expected results then they are not at fault.
Part 5 of the Suikoden game was not able to set fire among the gamers after its release and Konami is most likely thinking the 6th part will also not be a big hit. They are expecting the same scenario and this is the main reason why they are planning to step back from making console games. It is advisable not to hope for another addition to the Suikoden series.
Expectations of its fans
Suikoden is played by a huge number of people and they are eagerly waiting for its new release. People love Suikoden and this is why they are waiting for its new edition and are very excited to play. There are rumours in the market for a long time that a new version of the game will be released but no official announcement has already disappointed its fans as they think Konami will not release any further edition.
What is Suikoden 6?
Suikoden is a video game series that is based on a classical Chinese novel. In this series of the game, the player has to take control of a team. There are a total of 6 people in the team out of which one of them is an antagonist. Others are just normal characters playing in the game. However, in Suikoden IV, the number of players in the game were reduced to 4 and one support was also provided along. The antagonist of the team has to fight back with the opponents who are trying to harm or defeat his team.
Final Thoughts
The fans have already lost all hopes to see a new edition of the game and they don't expect to see a new version anytime soon. Even if Konami plans to make a new release it would take next 4-5 years to officially bring the game to the console. Since there is no update from Konami about the new release date all we can do is hope and pray that it makes the next release soon.
Suikoden should be brought back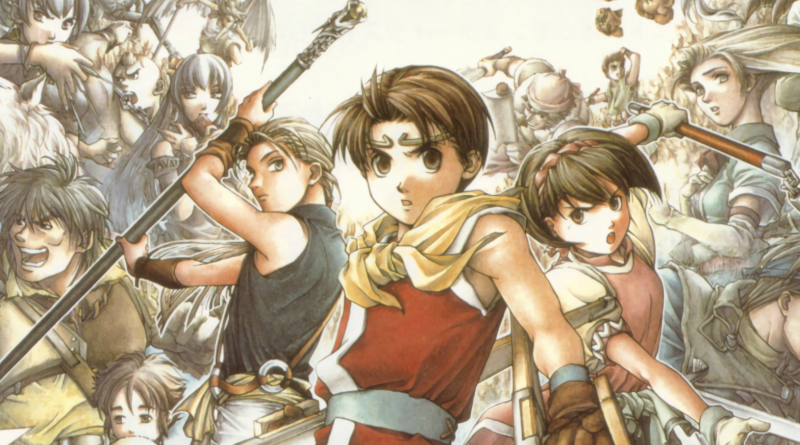 Owned by Konami Suikoden is a series that was released on PlayStation back in 1995. After the successful running of three years, its second part was released in 1998 because it gathered a huge fan base and people loved playing this game in their Sony PlayStation. The series is still considered as one of the best JRPGs of all time. There are various wars held in the series and its main focus is on political disputes and world-building. There are semi-sentiments magical crests involved in almost every war. The magical crests are also known as True Runes. The runes are very powerful as they hold some great capabilities and they are popular for blessing its user with immortality.
There was a lot of care for the world shown in Suikoden and it also showed love and care towards its characters. Some powerful motivations were given to the villains in the game and the player was allowed to amass a large army with tons of unique individuals. There is a new game introduced named as Fire Emblem: The three houses and it reminds the players about Suikoden. There is conflict in the series along with some masked villains who have some motivations and the users are given time to understand them very well. There is a huge cast of characters in the game who directly or indirectly helps the prince to fight the battle against the opponent.
Fire Emblem is also loved by many people but Suikoden is still alive in their hearts. The series can never be replaced by some other game and people still want a new edition of the series so that they get a chance to enjoy this game once again. Its last part was part V which was released in 2006 and even after 13 years of its release its fans are hoping that Konami will introduce a new edition of Suikoden 6 series and this way they will be able to enjoy this game once again.
Other Similar Games
The three houses have a complete resemblance to Suikoden III and this edition had a great response from the players and it was loved the most. The game focused on a war that was fought between the grasslands tribe and a mercantile nation. The conflict was manipulated with the help of a vast empire which was looking to strike in the confusion.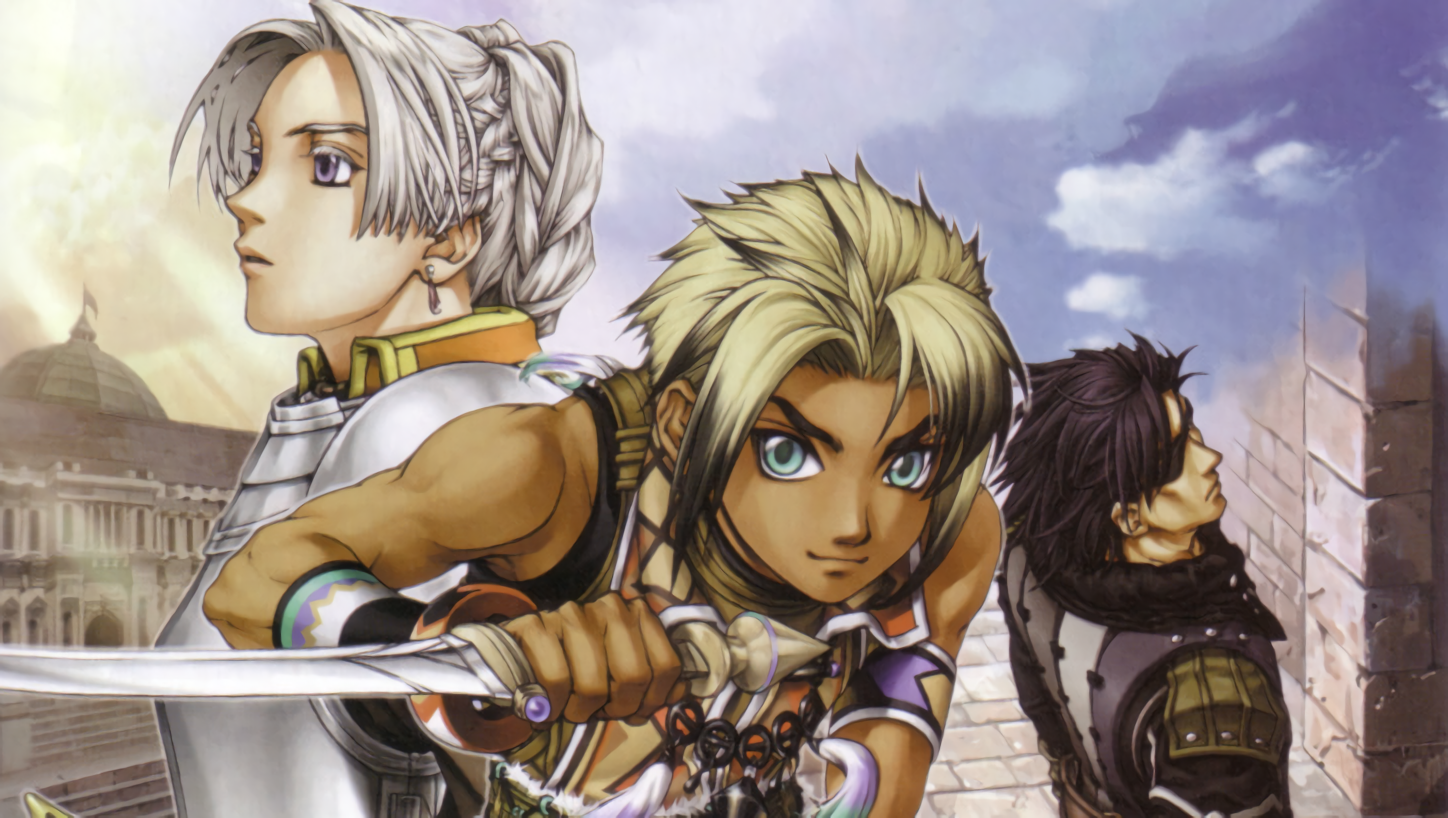 There is a Trinity Sight system in the game that allowed the user to choose the perspectives of three different protagonists who were – the son of the tribal chieftain, a female knight who was commanding the merchant nation's forces. The last one was the furtive mercenary employed by the empire. There were events in the game from multiple perspectives even before there was convergent in the paths of the characters. The game was allowed to round out the conflict and various topics were also addressed such as cost of immortality, gender expectations, childhood loss, etc. Suikoden II was more focussed on being narrative of warring friends but the game was still adored by many.
Long-awaited edition
The last part of the series was its fifth part that was being introduced on PlayStation 2 and it was not able to.make much profit but still, it had a good response from the audience. The people who played the whole series are eagerly waiting for its next edition as well but the chances are negligible that Konami will make it next part as it was not able to gain many profits in its last part. The team expected a much better response but the game doesn't seem to help them earn huge.
The last part was released in 2006 and there were various spinoffs in between the original series. The spinoffs were named as Suikoden Nintendo DS and PSP. Though they were not the original part of the series a good response was received by them as well. The expectations were fulfilled and people lived the game very much as it was a spin-off of a very popular series and its fans were eagerly waiting for its new edition. The spinoffs were only released in between the original series but there were no real Suikoden games. Its last release was Genso Suikoden: The woven web of the century which was released in 2012. There are no new releases after this and many people have lost all hopes that a new release will be made to the series.
There are no official announcements by Konami on the release of an original Suikoden edition that will be its sixth part but there were rumours that a new edition will be released. There are various game-play modes featured in Suikoden such as turn-based combat, intricate storylines, sweeping experience, etc. A new Suikoden game has the potential to be more powerful that will explore tough issues. The fans are long overdue for another and are still hoping that there will be a new edition. Keep your fingers crossed and hope for the best.
How many Suikoden games are there?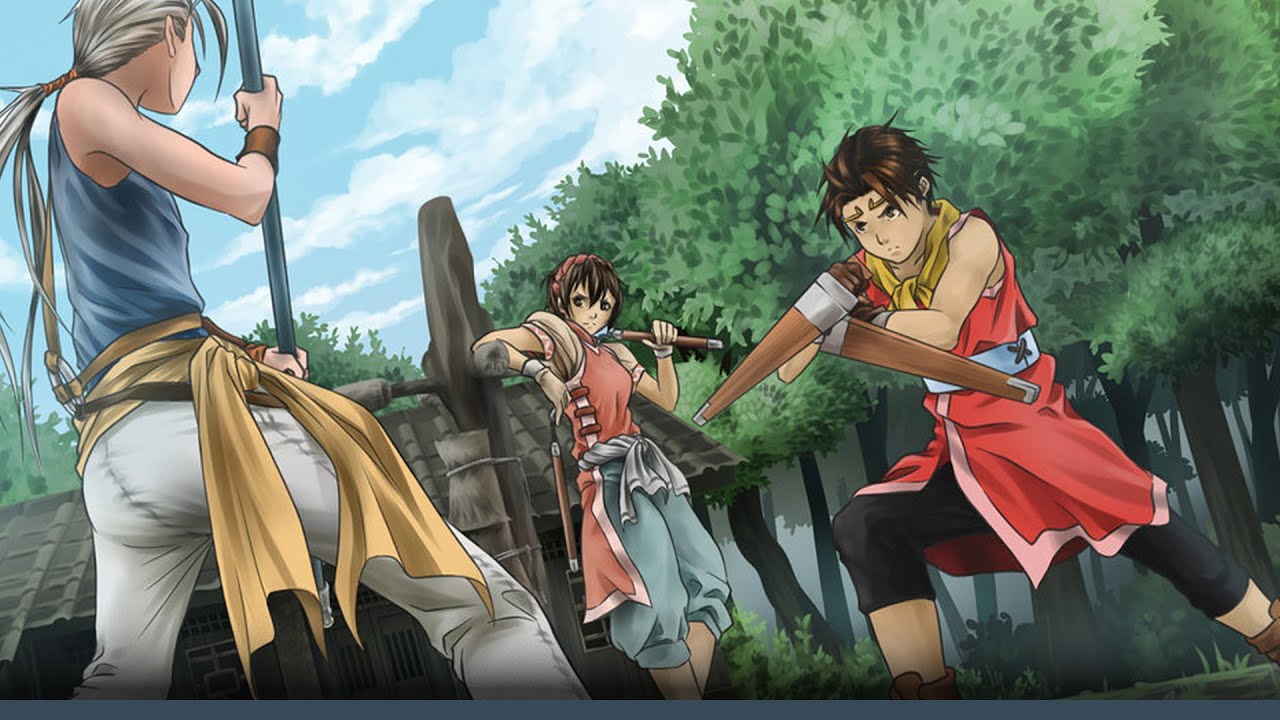 Well, there is a long list of Suikoden games and it is being loved by its fans very much. If you want to know how many Suikoden games are available in the PlayStation then refer to the list below. We have noted major Suikoden games available that can still be played.
Games of the Suikoden Series
● Suikoden –
PlayStation: This is the first game in the Genso Suikoden Series. In this game the son of an imperial general is expected and asked to perform his duties as a part of the Military Arm of the Empire. He, along with his army is being sent around the country on several different missions and it is then that they realise what type of world they are living in. He notices the corruption and injustice going on and decides that it cannot go further. There were a lot of positive reviews received upon the release of the series. The team has six players that include the main character and five other travellers and bodyguards fighting. It has great music which is regarded as the great aspect of this game. The first part has the setting of the Toran Region.
● Suikoden II –
This part was released almost after three years of the release of the first part and in the neighbouring region. The kingdom of highland is regarded to be more powerful than each country realised that they need to acquire some more breathing room. Riou is the son of Genkaku, who along with his best friend are the members of the highland Youth Brigade. They are used by the highland itself and the people were evoked to fight a full-scale war against the city, States of Jowston. The games received a high review rating of about 9/10 from various game review sites. Vibrant colours and comical mannerisms are used in between the scenes that help to give it a lighthearted look overall. However, there are moments in the game when you might have to make tough decisions and then it will be stuck in your mind even after hours of playing. If you have the first part saved in your memory card then you can automatically start this game and the characters that return gets special equipment and bonus.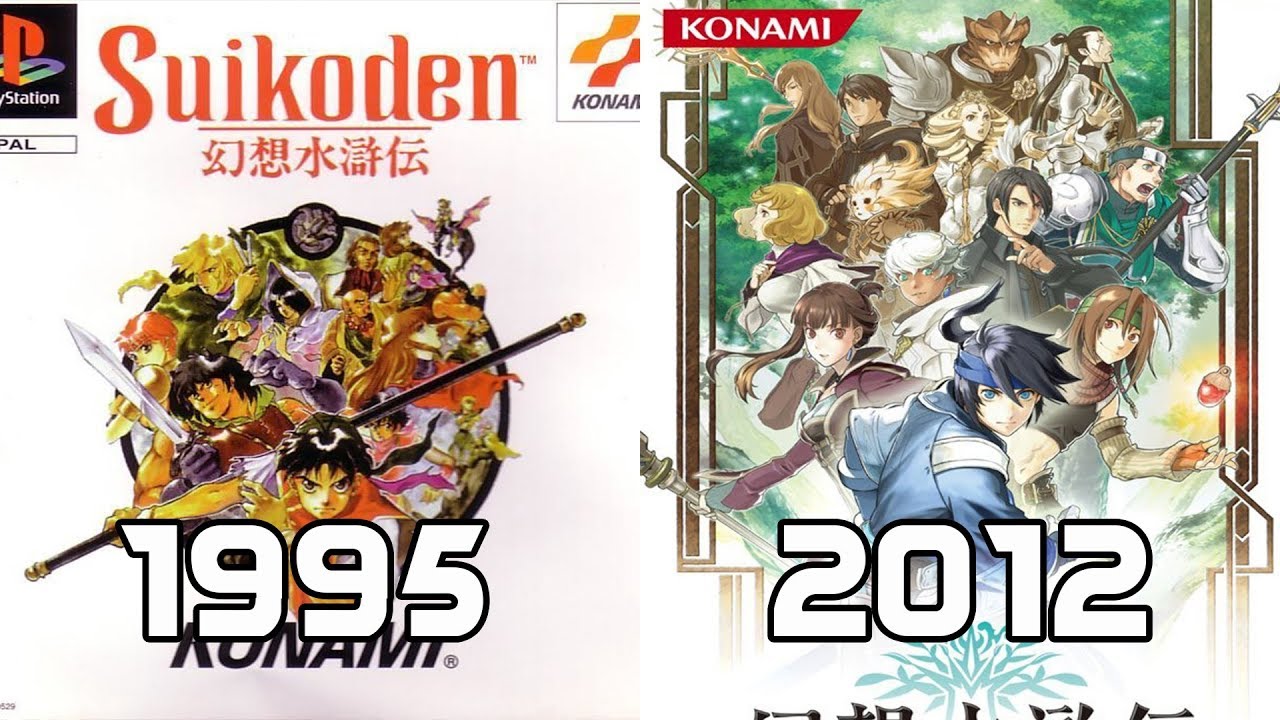 ● Gensou Suikogaiden – Vol. I
● Gensou Suikogaiden – Vol.II
● Suikoden Card Stories
● Suikoden III –
PlayStation. 2: This is the first game of Suikoden in PlayStation 2. This was the most appreciated part of the franchise and was unique. The player can choose which chapter they will be playing and the character they will control. There are 3 different chapters for each character and after that, they all become part of the same story which then leads to a spectacular end. The three major players are Geddoe, Chris and Hugo. All three are believed to live completely different lives.
● Suikoden IV –
PlayStation 2 – This is the next edition of the same series that was also introduced in PlayStation 2. Not many changes were noticed in this part and were still loved by the fans because of the additions of some new weapons and equipment to win the battle against the opponent.
● Suikoden Tactics –
PlayStation 2: The game has some resemblance with the Suikoden's first part of the series but is not its part. The game was opposed to being a console-RPG but is still set-up as a tactical based RPG. Kyril's actions were introduced in previous parts of the game and are continued in this edition as well. There were some continuity errors in it previously but were rectified in this edition and were put into place. Due to only being a spin-off and not an original part of the series, it received less criticism than SK IV.
● Suikoden V –
PlayStation 2: This is till now the last part of the series that was being introduced back in 2006. After this, no new edition was released or was added to the collections. Well, the fans are eagerly waiting for the release of the sixth part but there are no official announcements or update on the release of next edition.
● Suikoden Tierkreis – Nintendo DS
Summary
The Suikoden series is based on a Classical Chinese Novel, Shui Hu Zhuan. Each game is being centred around themes of politics, revolution, corruption, etc. The themes are quite relevant. There was an irregular chronological sequence followed in the series of Suikoden and the entire series took place within the same world among some overlapping histories. In some of the games, the different characters are being introduced in multiple instalments. Shui Hu Zhuan in Japanese is read as Suikoden and this is how the series got its name. It is a very popular love role-playing game by Konami. Konami has decided to stop making console games and focus more on mobile games since they are in more demand.