Are you aware of the game Suikoden series introduced by Konami? Well, if you are someone who is a big fan of role-playing games then you should have also known about this game. Its first game was released on the PlayStation in the year 1995. It has very compelling gameplay and with the help of it, the game attracts various gamers.
The series of this game have had 5 installments to date and the fans are eagerly waiting for the 6th one to be launched since it is long due now. The fans have now become irritated and many of them are already wondering what the series is dead and it will not release its new version. It seems that Konami is not paying attention to the rumors and it has also not yet made any official announcement that they are going to launch the sixth part of the series or not.
Its part 5 was released back in 2006 and now it has been 13 years since the production house has made any new update about the release of the next part of the series. The investors thought that Suikoden 2 was not able to give expected profits to them but was still liked by its fans. This may be the possible reason of why the producers are not willing to release its next part.
Some fans have already believed that the series has reached its end and they have all hopes that there will be an introduction of the sixth part to the series. They are waiting for something more exciting that Konami might be up to. A lot of flak has been received by Konami that they cannot sell the IP to another company and it is not certain whether they will do this in the future.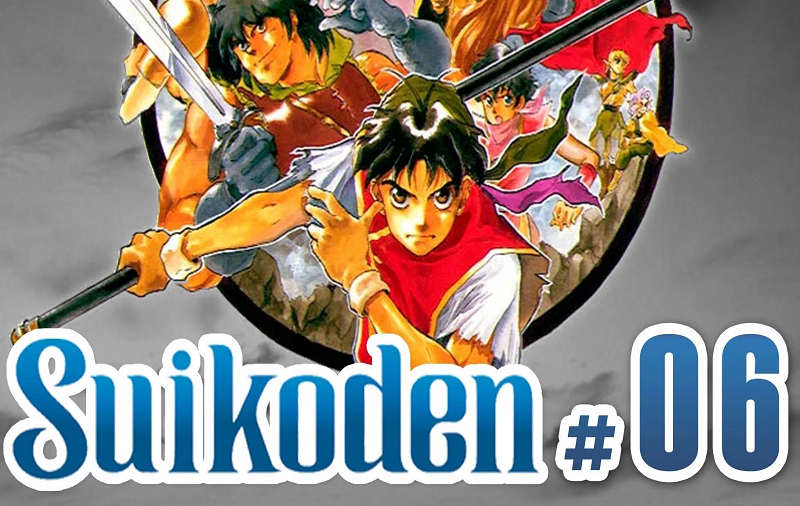 The revival movement is still on between the fans and Konami and the most interesting thing is that you can also be its part. Well, there was an official announcement made by Konami in 2016 where they made it very clear that they have been focusing more on mobile games rather than making console games. Mobile games are very popular in Japan and the people there seem to enjoy mobile games more than PlayStation. Therefore, companies are now making a switch too and are focusing more on things that are liked by people. Konami and other Japanese gaming studies have concluded that mobile games are more profitable than console games. They are more lucrative as well, which is why they have made a quick rollback.
Release date of Suikoden 6
Fans are easily criticizing Konami but it should be understood by the public that they alone are not at fault. They are a big company and big companies like them need to earn huge profits so that they can survive in such a competitive world and they cannot find Suikoden much profitable. AAA games need a huge investment of money and time and if the company feels that they are not able to get expected results then they are not at fault.
Part 5 of the Suikoden game was not able to set fire among the gamers after its release and Konami is most likely thinking the 6th part will also not be a big hit. They are expecting the same scenario and this is the main reason why they are planning to step back from making console games. It is advisable not to hope for another addition to the Suikoden series.
Expectations of its fans
Suikoden is played by a huge number of people and they are eagerly waiting for its new release. People love Suikoden and this is why they are waiting for its new edition and are very excited to play. There are rumors in the market for a long time that a new version of the game will be released but no official announcement has already disappointed its fans as they think Konami will not release any further edition.
What is Suikoden 6?
Suikoden is a video game series that is based on a classical Chinese novel. In this series of the game, the player has to take control of a team. There are a total of 6 people in the team out of which one of them is an antagonist. Others are just normal characters playing in the game. However, in Suikoden IV, the number of players in the game was reduced to 4 and one support was also provided along. The antagonist of the team has to fight back with the opponents who are trying to harm or defeat his team.
Final Thoughts
The fans have already lost all hopes to see a new edition of the game and they don't expect to see a new version anytime soon. Even if Konami plans to make a new release it would take the next 4-5 years to officially bring the game to the console. Since there is no update from Konami about the new release date all we can do is hope and pray that it makes the next release soon.