Nowadays, a great way to form an opinion, create content and share information online is to start and regularly update a blog. A blog is a short form for the word weblog and it is a regularly updated website or a webpage. Blogs are usually based on a particular topic of information and there are different types of blogs on the internet. The blog can be a detailed look at a person's life or a celebrity's life or it can be based on a particular topic. The following are details about the different types of blogs that can be started on the internet
Types of Blogs
Blogs are started for professional and corporate purposes, and also as a hobby and a way of spreading information. Personal blogs, brand blogs, business blogs, corporate blogs, personal services blogs, affiliate blogs, vlogs, and podcasts are usually started for professional purposes. The niche blogs are based on a particular topic and they regularly update information on the topic. This includes topics like finance, sports, business, entertainment, food, writing, music, books, fitness, travel, fashion, lifestyle, politics, DIY and many other subjects. People can start a blog, writing everything and anything under the sun. Cultural blogs, artist blogs, guest blogs, media blogs and freelancer blogs are all also popular on the internet.
How to Start a Blog
Choosing a Blog Platform
There are many software and services available online that can be used to publish content online on a blog. A blog platform is a content management system and it is the first step in creating a blog as choosing a blog platform will determine the features and functionality of the blog. WordPress is the best blog platform but there are many other options like Blogger & Tumblr. The following are some of the features that a blog platform must have to make it a good choice for blogging
Features in Blog Platforms like WordPress
A blog is set up using a blog platform. Blog platforms have features that make it easy to set up a blog and usually should be free to use. There are many set up features available on these platforms like free themes, layouts and different types of plug-ins that make the blog more functional. These blog platforms have support platforms that help new bloggers improve their blogs and make the blogs more attractive to potential viewers. These blog platforms help improve the functionality, help bloggers share, interact with viewers and also get comments and feedback from users.
Decide on the Right Web Host for the Blog
A web hosting service provider is a business that provides technologies and services that help bloggers to create and publish their website online. These web hosting companies provide servers that help store and host the websites on these servers. The web hosting companies help bloggers secure a unique domain name and are necessary for publishing web hosts online. The bloggers can either self-host their websites or use a web hosting company for free. Many people, who want to own their own blog, want their domain name and by creating their website prefer a self-hosting option.
Setting Up a Blog on a Personal Domain
Many people set up their blogs on websites like WordPress and their web address is usually the name of the blog followed by the name of the site hosting the blog. Setting up a personal blog on a personal domain name is starting a website for the blog without using a website that offers a platform for blogs. The domain name is the URL of the website and only the name of the blog will appear as the domain name.
There are some limits if the blog is on websites like WordPress and Tumblr and the ownership of the blog belongs to the website. A blog on a personal domain could be more difficult to create and maintain in comparison to a blog on a blogging platform website. However, the blogger has more freedom on such a site and there are good chances to earn decent revenue on such a site.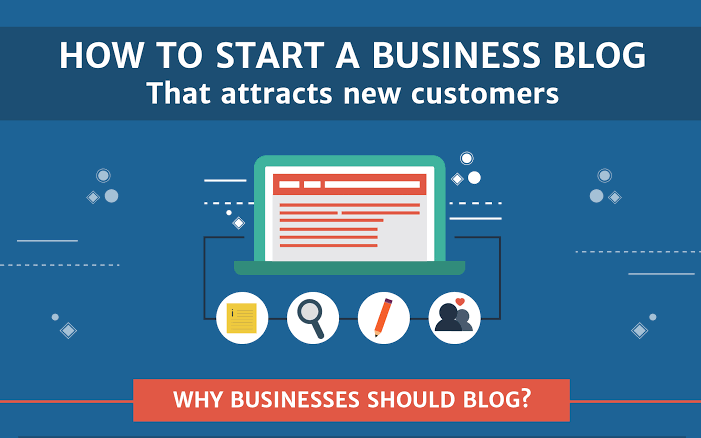 Designing the Blog
The blog needs to be properly designed so that it is not only user friend and ideal in the navigation aspects of things but is also aesthetically pleasing and attractive. If the blog is on platforms like WordPress it is easy to pick out themes, plug-ins, and easily customizable features. There are many blog templates available online and the design and layout of the blog play a critical role in the success of the blog. The design of the blog should match the niche and the topic of the blog.
Design Elements
Design is both a subject of functionality as well as aesthetics and has a creative element to it. The design element is important as the website or blog must be attractive and easy to use. Clutter-free websites that are easy to navigate and are fast and efficient tend to be more popular than ugly websites and blogs that are difficult to use. Graphics, buttons, banners, videos, images, and call to action links are all needed for a website.
Help With Blogging for Bloggers to Become Successful Online
Starting a blog can be a difficult job and as there are millions of blogs online, the competition is stiff and becoming a successful blogger can be difficult especially for newbies. Blogging is an activity where there is always a chance for improvement. There are many articles and blogs online that help new bloggers, as well as existing bloggers who have blogged for years, improve their blogs. These articles deal with blogging mistakes, how to choose a blogging niche, how to start a blog, how to attract viewers and create a following, how to make the blog and its content more attractive and other such topics.
The 21st century is a time to express an opinion and share content freely online about various subjects and topics. Starting a blog is a very good idea and the above-mentioned details help bloggers effectively start new blogs. Check out this blog post by Pixpa featuring some of the most creative, professional and inspirational looking lists of art blogs that might help spark an idea and inspire you.