How to Make Money by Starting a Blog and Monetizing It Online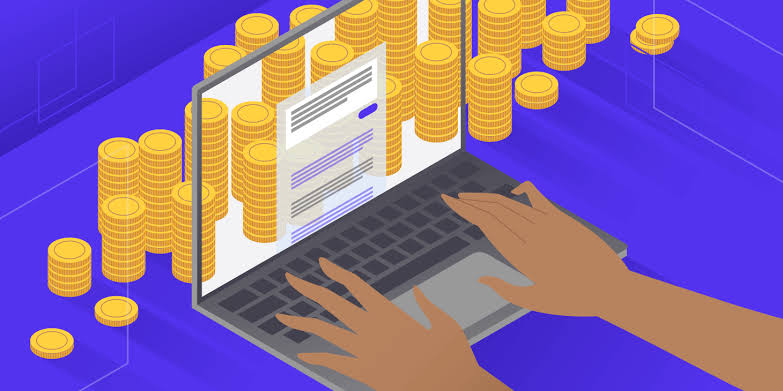 Writing can be a leisurely hobby, a way to pass the time, a way to express oneself, a way to be creative and most importantly for many, a way to make money. There are many people with really great blogs looking for the right way to monetize their work and earn cash through their blogs. The blog can be a hobby blog, a business blog or a blog on any topic that can be monetized on the internet. The following are some ways in which people can make money through their blogs
Ways to Monetize a Blog
CPC & CPM Blog Ads
Popular blogs attract advertising especially from products and services that cater to the subject of the blog. Cost per click or pay per click ads are often placed on blogs where the blogger gets money per click on the advertisement. CPM ads are similar to CPC ads where the blogger gets money based on the number of views of the advertisement on the blog.
Tools like Google AdSense help bloggers place such ads on their blogs and Google chooses ads that are relevant to the content. There are many types of advertising networks besides Google AdSense that can be used to get such ads on the blog.
Selling Ads Privately On the Blog Websites
Many bloggers like to play a more decisive role on which ads they want to place on their website and do not like to use the advertising networks like Google AdSense online. Successful blogs that see high traffic are usually approached by advertisers directly to place their advertisements on the blog. Selling ad space privately can be extremely profitable for blogs as they can eliminate the middlemen in the deal and get a far better deal for advertising on the blog.
Private advertisements come in the form of side and top banners, call to action buttons and links. There is usually a private deal that bloggers reach with the advertisers and get paid on a monthly or one-time basis for advertising on the blog for a fixed period of time. The advertisers can sponsor the blog and the bloggers can earn money through a sponsorship program.
Affiliate Marketing Through Links
Affiliate marketing is really popular online these days. It means bloggers reach a deal with businesses to promote their products and services on their blog. This deal is called affiliate marketing. The businesses pay bloggers to promote their products and services online. If the blogger is popular with the business's target audiences, it helps the products and services of the business become more popular and generate a sale for the business.
Many bloggers conduct affiliate marketing by providing links to online shopping websites for products and services on the blog. Businesses sometimes pay bloggers based on the number of clicks and sales generated through the links on the blog.
Sell Digital Products Online
Blogs are not just about writing text and content on the web pages but these blogs can also become online shops and bloggers can sell digitals products online. They can sell their products as well as other people's digital products online and get a percentage of the sales of other people's digital products. Digital products that can be sold through the blog include e-books, online courses and workshops, images, videos, content, music and even create products like apps, themes, and plug-ins.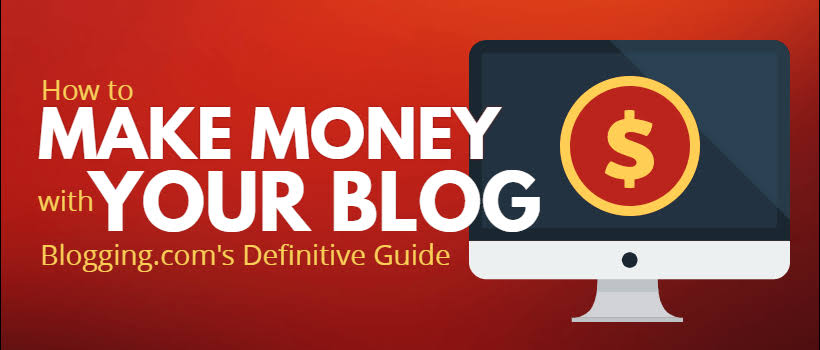 Business Content Marketing
There are usually two ways in which people can make money through blogs. The method of making money directly through the blog one way and the other way is to use the blog as a content marketing tool for the business. Many times starting a blog online is a way for businesses to regularly inform their potential customers about the information, advertisements and other marketing content about the businesses through their blog.
These blogs are used to sell products and services, reach new customers and maintain a loyal following for the business. This is a way in which the blog is used to get more customers for a business to earn more money by using an online blog. The primary product of the business in this form of earning money is not the blog.
Starting a Blog Membership
A successful blog can monetize in many ways. These blogs are very popular with customers and so the blogger can keep a free component on the blog and also keep some parts of the blog website. This means that some areas of the website and some offers on the website can be members only and bloggers can charge a membership fee for these aspects of the website.
The membership aspect of the website should be designed in such a way that the member-only value of the blog must be real. This means that the members should get an exclusive offer for the proposition for the member's only area of the website and not get the same value somewhere else on the internet for free.
Build Business Credibility through the Blog
There are various ways to earn money through a blog if a blogger can think of creative ways of expanding the business beyond the blog. The blog can be used to earn credibility in a particular field before starting a business in that field. Well known bloggers that have consistently put out expert content regularly form credibility in the subject.
If they then expand the business and write a book or start a consultancy in the field, they are likely to get a lot of clients. For example, a blogger with expert knowledge in finance can write a book on a specific topic in the financial world or a fashion blogger can then start a business selling the latest fashionable products online. Blogging becomes the starting point of establishing credibility before starting a business in the same niche as the blog.
Blogs are used in plenty of ways to earn money and if the bloggers get help or know the ways to monetize the blog, they can even earn a good living through these blogs online.
How to Choose the Right Niche Subject or Topic for the Blog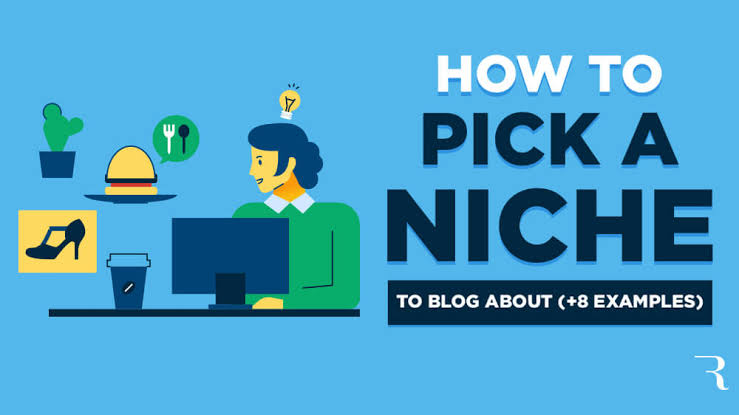 When it comes to using the internet, people like to surf websites, go on social media sites, interact with other people and also share content and opinions online. A great way to express online is to keep an online journal or share content online through a blog. Many people want to start a blog and also want the blog to become very successful. For this process, it is important to select the blog topic or niche and keep the blog focused on the topic of the blog. It is a difficult process to choose the right niche for the blog and it is always a good idea to spend some time deliberating on the right choice. The following are some of the aspects that a new blogger must keep in mind while choosing a blog niche
Choosing the Right Niche for Blogging
Expertise and Interests
The first step for a new blogger, while choosing a niche is to make a list of all the personal interests that can be used as a niche for the blog. Once it is clear, what sort of topics and subjects interest a blogger, the blogger can then choose a niche subject from the list. It is also a very good idea to analysis all the topics and subjects, as a blogger, you have expertise in. Writing about something that you know nothing about or something that you have very little knowledge of is a bad idea. Some people tend to write about subjects that they have extensive knowledge about, their work subjects or subjects that they have studied at university.
Why Choose a Niche that is a Personal Interest
Serious blogging requires serious commitment which means that the blog has to be regularly updated which also means that bloggers are going to regularly spend time on the subject. This means if the topic or subject is interesting, a blogger can stay with the subject for a while. Blogging will not only be interesting but the blogger is less likely to abandon the blog. If the topic is interesting and the blogger has expertise in the subject, there will be a lot of new content available to regularly update the blog making it more successful. Another reason why choosing a niche that has been a personal interest for a while is a good idea as it shows in the writing whether the blogger is interested in the subject or not.
Personal Passion for a Topic
To decide on a topic just merely choosing a topic that interests the blogger is not enough. After making an extensive list of the interests, it is important to choose a subject or niche for the blog that is best suited for the blog. Personal passion plays an important role while deciding on a blog niche and to understand the personal passion some questions have to be asked about the niche subjects. Bloggers need to look at hobbies, their interests and also look at what they like to do in their free time.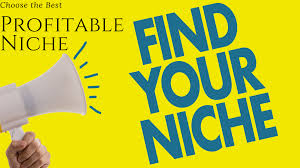 Example of a Personal Passion Niche
For example, if their passion is shopping and following fashion trends, it is a good idea to choose a niche for the blog around that subject. The subject should be something that the blogger wants to find out more about and that is interesting and has more information coming out all the time. The fashion example is perfect for this situation. Bloggers interested in this subject do not necessarily work in the fashion industry, do not draw a salary in the industry, like talking and reading about the subject and follow the latest trends in the industry. This is because they have fun with the topic.
Market Analysis
Passion and interest in the subject is not the only thing that makes a blog successful. It is important to know a little bit of market analysis to see whether the subject has an audience and whether there is a chance of the blog to become successful. There are millions of blogs on most subjects online and becoming successful in the online blogging market is difficult. There has to be an analysis done on whether the blog niche is ideal for attracting an audience and also for attracting advertising on the blog to help the blog make money.
Finding a Need in the Market
A niche subject can be extremely broad as mentioned above with the fashion example. Fashion is a broad subject and it is a good idea for choosing a subcategory or niche within the subject. This focus on a need in the market for information is critical for the blog to be successful. Narrowing the niche subject to a topic on which too much information is not available online in the broader subject will make the niche subject for blogging more successful. Another option to find a need in the market is to write a blog that specifically caters to a geographical area, a type of community or a target audience interested in a particular field.
Getting Blogging Success with the Niche Subject
There are different types of bloggers that regularly update their blog on different niche topics online. This means that some bloggers just blog as a hobby, while others want to monetize their efforts and earn money through their blogs. If a blogger can dominate the niche subject in the blogging world, there is a chance for the blog to become a real success. It is a good idea to keep evolving and keep improving the blog to cover all the latest information about the niche subject in the blog. There are many tips available online to improve the blog and reading the comments on the blog will help bloggers get an idea about what the blog is missing and how it can be improved.
Blogging mainly depends on the niche that is chosen by the blogger for the blog. If the niche is interesting and has a dedicated audience there is a greater chance for the blog to become successful and choosing the niche is an important step while starting a blog.
Common Mistakes Made By Beginners When They Start Blogging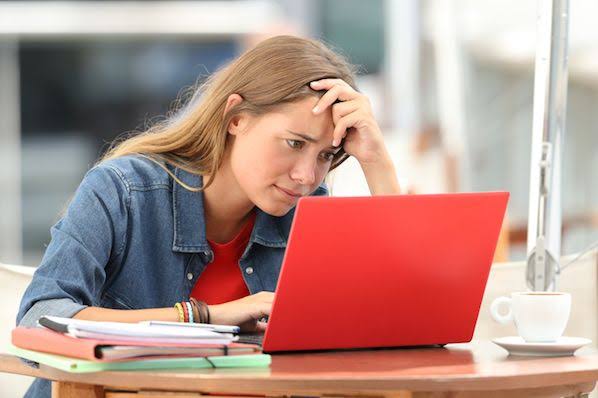 A blog is an informational website or an online journal that many people write and regularly update for viewers to read. There are many successful blogs online and in the 21st century, there are millions of people writing online blogs every day. Beginners need to understand that blogging is not just about writing random thoughts on a particular subject online.
Many people want to attract a large audience for their blogs and also monetize their blogs. But beginners can tend to make some serious blogging mistakes that can make the blog unsuccessful and it is important to know the type of mistakes that beginners need to avoid.
Why Small Mistakes Can Ruin a Blog
Almost every blogger makes small mistakes when they start blogging. These mistakes are often small but can make the blog look unattractive and also at times can ruin the reputation of the blog. Beginners do not even at times know that they are making these mistakes and keep wondering why their blogs are not more successful even if they think that the content is good. These mistakes can be easily avoided and the following are details about these types of mistakes bloggers make while starting in the blogging business
Mistakes That Bloggers Should Avoid
Blogs with Auto Loading Music
A key to the success of the blog is that it is very focused on the content and is easy to load at any internet speed. Auto-loading music in the background of the blog can be extremely distracting which is disadvantageous to the blog. Another problem with the auto-loading music on the blog is that it slows down the blog. The loading time of a blog is seriously hampered as the blog needs a lot more time to load when it has an auto-loading music component to it.
Sometimes bloggers like to put in music in a blog and the viewers do not expect the music. This unexpected music can be a real problem for people trying to read the content of the blog. If there is no actual value added by the auto-loaded music then it is a good idea to avoid this component in the blog.
Choosing the Wrong Background, Text, and Font
Many bloggers think that the content and the information that is provided in the blog is the only important aspect of the blog. This is however not true as the layout, aesthetics, and design of the blog also play a role in attracting or dissuading viewers from reading a blog. The background is an important aspect of the blog.
A horrible dark background can look cool but is not always the right choice for the blog. The background should match the topic of the blog. Dark background for a blog about the spring and summer is for example, not the best choice. The aesthetics of the blog play an important role in determining the usability and readability of the blog. The font used to write the text should be clear and should go well with the blog's niche.
Also, most blogs are written in dark-colored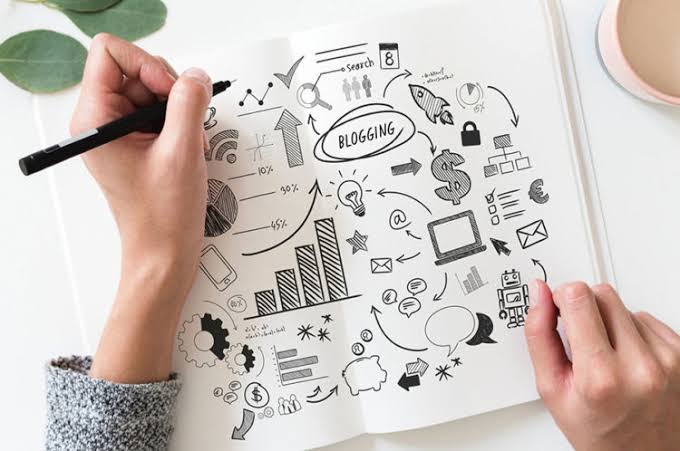 fonts and using light and unreadable colors do not always make sense.
Problem with the Sidebar Clutter
As mentioned above, aesthetics are important while building a blog. The blog must be clean and should be extremely easy to use and free of clutter. Reading a blog should be a peaceful activity and there should not be too many distractions on the blog page for a viewer while reading a blog. Some bloggers make a mistake of putting a lot of links, ads, call to action buttons and even music and videos in the sidebar of the blog making it look extremely cluttered. There has to be a sidebar in a blog with important information on it but blogger has to declutter the sidebar to make it look aesthetically better on the blog. Instead of putting information about awards or related news it is a good idea to put links. The sidebar should not have too many links and there must be a lot of free white space on the blog to help viewers focus on the blog posts instead of everything else.
Different Types of Plagiarism
A blogger usually writes new content and publishes the content on the blog. Writing something in the same way that someone else has already written is plagiarism. It is taking someone else's work and passing it on as one's own in a blog. Most of the bloggers who plagiarize content do not do it purposely and it just happens while they are writing a blog based on research. Plagiarism is a serious issue and can also be legal trouble for bloggers. There are different types of ways in which bloggers can accidentally plagiarize content. The text can be plagiarized; the images, photos, design, and even the videos on the blog can be plagiarized.
It is very important to read the rules of plagiarism and know what content is deemed plagiarized and what content can be used. There are applications available that check content to see whether there is plagiarism and whether any copyright is violated which can be used by bloggers to avoid this problem.
Not Using Keyword Phrases as Links
Most blogs have links to products, information and other subjects related to the blog post and there are many ways in which these links can be conveyed to the viewers on the blog. Instead of using "click here" call to action buttons it is a very good idea to use phrases within the blog as links.
Again crowding the entire article or blog with phrase links is not always the best idea. Using phrases and putting links on the phrases is easy. For example, simply writing a line about how the product can be bought online and providing a link on the phrase for an online shop for buying the product is a good idea.
The mistakes mentioned above are the basic mistakes that most bloggers do when they are new at blogging or have just started a blog. These mistakes are avoidable and avoiding these mistakes will make blogs more successful.
The Best Blogging Platforms Available Online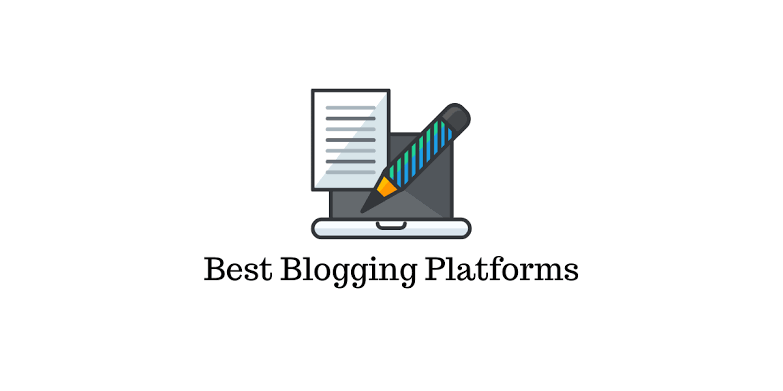 Blogging is a major aspect of the internet in the 21st century. A blog is a short form for the word weblog which means an online journal that anybody can write based on any topic. These can be creative content, opinions, stories, photos, videos and other types of writings. Blogs are a way of directly expressing an opinion or sharing content online and getting regular viewers and feedback for the content. There are two options on starting a blog that new bloggers can choose based on their preferences. The bloggers can either start a blog using a blogging platform or simply starting a blog by creating a website with their domain name.
Blogging Platform
A blogging platform is a website that offers bloggers a platform to create and publish their blog directly through the site. They can publish content in the form of a blog on these websites to get a blog name and a blog id that can be searched on search engines through such a platform. Different types of blogging platforms are available online with different features and benefits for blogging and new bloggers should use such blogging platforms as they are convenient to use. The following are some of the best blogging platforms available and the details about the features, pros, and cons of each option:
WordPress
One of the best blogging platforms on the internet is WordPress. This is a top choice among many bloggers all over the world and is especially popular with hobby bloggers, new bloggers, bloggers looking for a readymade setup and bloggers who do not want to invest money into blogging. This is one of the easiest blogging platforms to work with on the internet as there are no setup costs and the platform is free. Many bloggers first start on WordPress and then eventually start a blog under their domain name.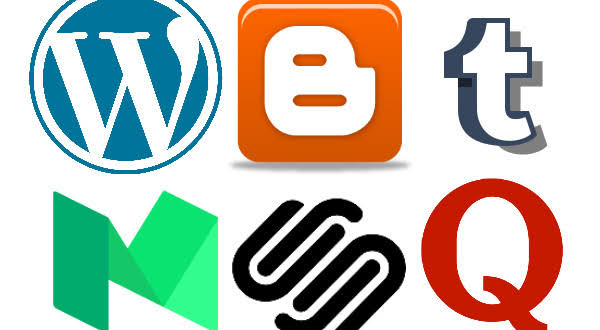 Pros & Cons of WordPress
Bloggers with no coding experience or web designing knowledge can simply set up a blog on WordPress. WordPress software can be used to create a self-hosted WordPress blog but bloggers then have to pay third-party hosting fees every month. There are many features, layout designs, themes, and plug-ins available to choose from on WordPress making it an attractive option. When it comes to the drawbacks the main drawback is the ".wordpress" in the domain name making it look less professional than other blogs. WordPress charges for better functionality upgrades and also owns the blogs and so has control over the revenue system for blogs on the website.
Blogger
Google is one of the main companies on the internet and Blogger is a Google-owned blogging website online. Bloggers who want to make money online but do not want to invest money into starting a blog, getting a domain name and investing in the blog can use Blogger. It is a free platform and is a leading choice with hobby bloggers and bloggers who do not know much about blogging and are looking to learn more about the concept.
Pros and Cons of Blogger
The main benefit of this blogging platform is that it is free to use. The Blogger website gives bloggers access to Google AdSense which helps them place ads on their blog to make money. Google Analytics is another tool available with Blogger. Blogger website gives access to the HTML code and the blog on this website has a customization option. Blogger has a few cons as well and the main problem is fewer themes and lesser storage space in comparison to other blogging platforms. There is no self-hosting component and so all the Blogger blogs will have ".blogspot" in their title or website address.
Tumblr
Tumblr is a website that is a mix between a blogging platform and a social media and networking site. Many times bloggers like to read and reshare blogs belonging to other bloggers and also communicate and provide feedback on other people's blogs. This is a great platform for microbloggers and is popular with new bloggers looking to write short blogs for a start.
Pros & Cons of Tumblr
The bloggers on Tumblr get access to HTML and CSS for customizing their blogs which is a major advantage of Tumblr. Another key advantage is that there is unlimited storage space for Tumblr bloggers in comparison to other platforms. There are over 1000 themes to choose from but a drawback is that the plug-ins options are limited. It is difficult to backup the blog and importing content is also difficult from other sites.
TypePad
One of the blogging platforms that charge a fee every month but is popular online is TypePad. Generally, this blog is used by business professionals and brand builders who want a professional-looking blog and do not mind paying a monthly fee for it. TypePad faces competition from self-hosted WordPress blogs but many bloggers prefer TypePad to the former option.
Pros & Cons of TypePad
The top advantage or benefit of choosing Typepad is that they let the bloggers own their blogs and also at the same time hosting the blogs on their servers. There is unlimited storage space on this type of blog on TypePad which is a major point on the pros list of the blogging platform. It is easy to use but the customization options are limited and a major drawback is that this is not a free blogging platform.
WIX
Many companies, brands, professionals and commercial bloggers choose WIX. It is an ideal platform for e-commerce and business bloggers and has many functions that cater to these fields. Building an e-commerce website is easier using platforms like WIX.
Pros & Cons of WIX
WIX is a platform that is easy to use with large storage space. It is catered to a more professional blogging crowd and has professional-looking templates ideal for business blogs. It has domain registration options, ad integration and has unlimited bandwidth. WIX, however, is not free and comes with a monthly fee, also has fewer customizing options and its e-commerce tools are not very advanced.
As it is shown above, there are many good blogging platforms available online for different types of bloggers. These platforms are designed to help bloggers attract audiences, earn revenue and also create a following for the blog online.